Semi-Annual Displacement Tracking Report 2022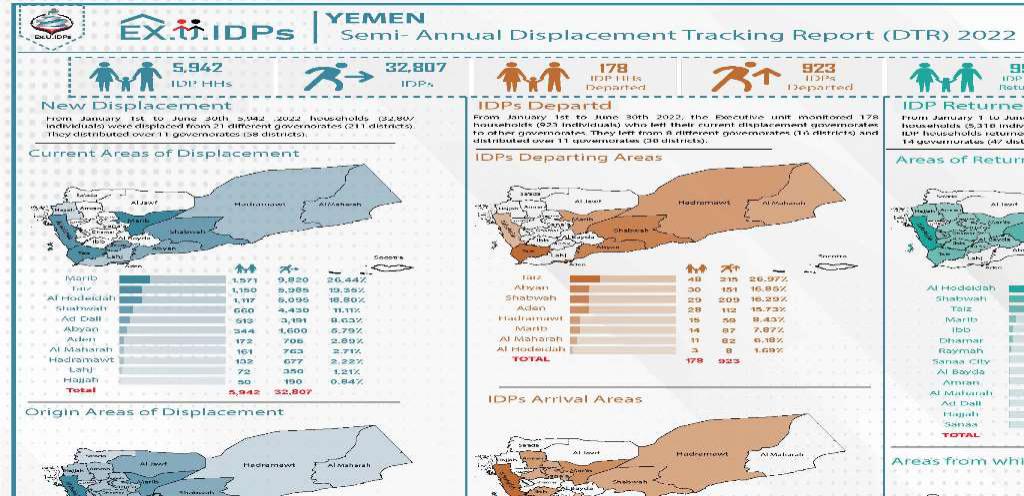 From January 1st to June 30th 2022, The Executive Unit for the Management of IDP Camps has monitored 5,942 households (32,807 individuals) were displaced from 21 dicerent governorates (211 districts). They distributed over 11 governorates (58 districts).
the Executive unit monitored 178 households (923 individuals) who left their current displacement governorates to other governorates. They left from 8 disrent governorates (16 districts) and istributed over 11 governorates (38 districts).
Details in the PDF report, click here to download