Al-Saadi discuss with a UN delegation situation of IDPs in Marib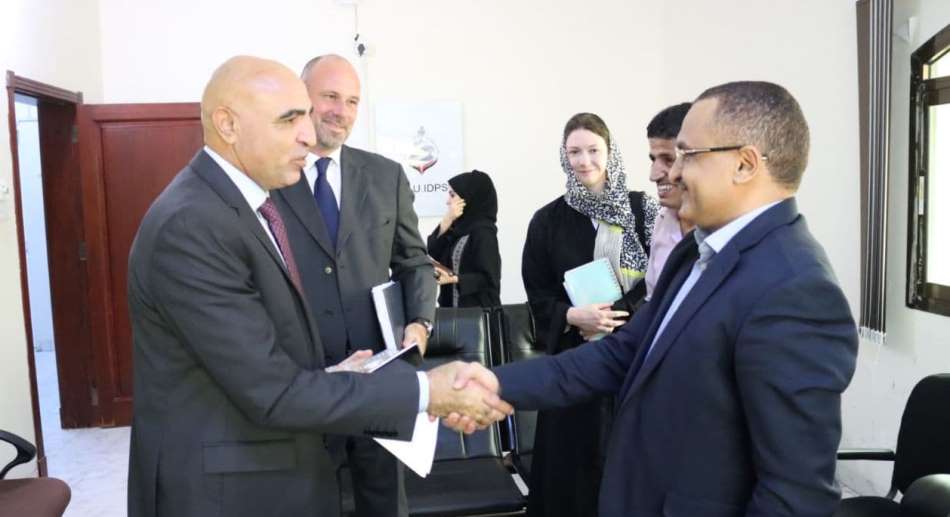 Al-Saadi discuss with a UN delegation situation of IDPs in Marib
Aden – Saba
The head of the Executive Unit for the Management of IDPs Camps Najeeb Al-Saadi, discussed with the Deputy Regional Director of the Office of (OCHA) Tariq Talhameh in a meeting in the temporary capital Aden today the catastrophic repercussions of the humanitarian situation in Marib governorate as a result of displacement, and the urgent humanitarian needs of the IDPs.
Al-Saadi stressed the need for joint work and coordination between government institutions and humanitarian organizations in humanitarian planning to ensure the adoption of the exit strategy, the sustainability of services, the adoption of real statistics for the displaced within the framework of the humanitarian action plan, and the targeting of host communities and IDPs.
For his part, the Deputy Regional Director of OCHA stressed the need for coordination between the Executive Unit and humanitarian organizations to facilitate and ensure the safe arrival of aid to the displaced.