Yemen Displacement Tracking Report – October 2023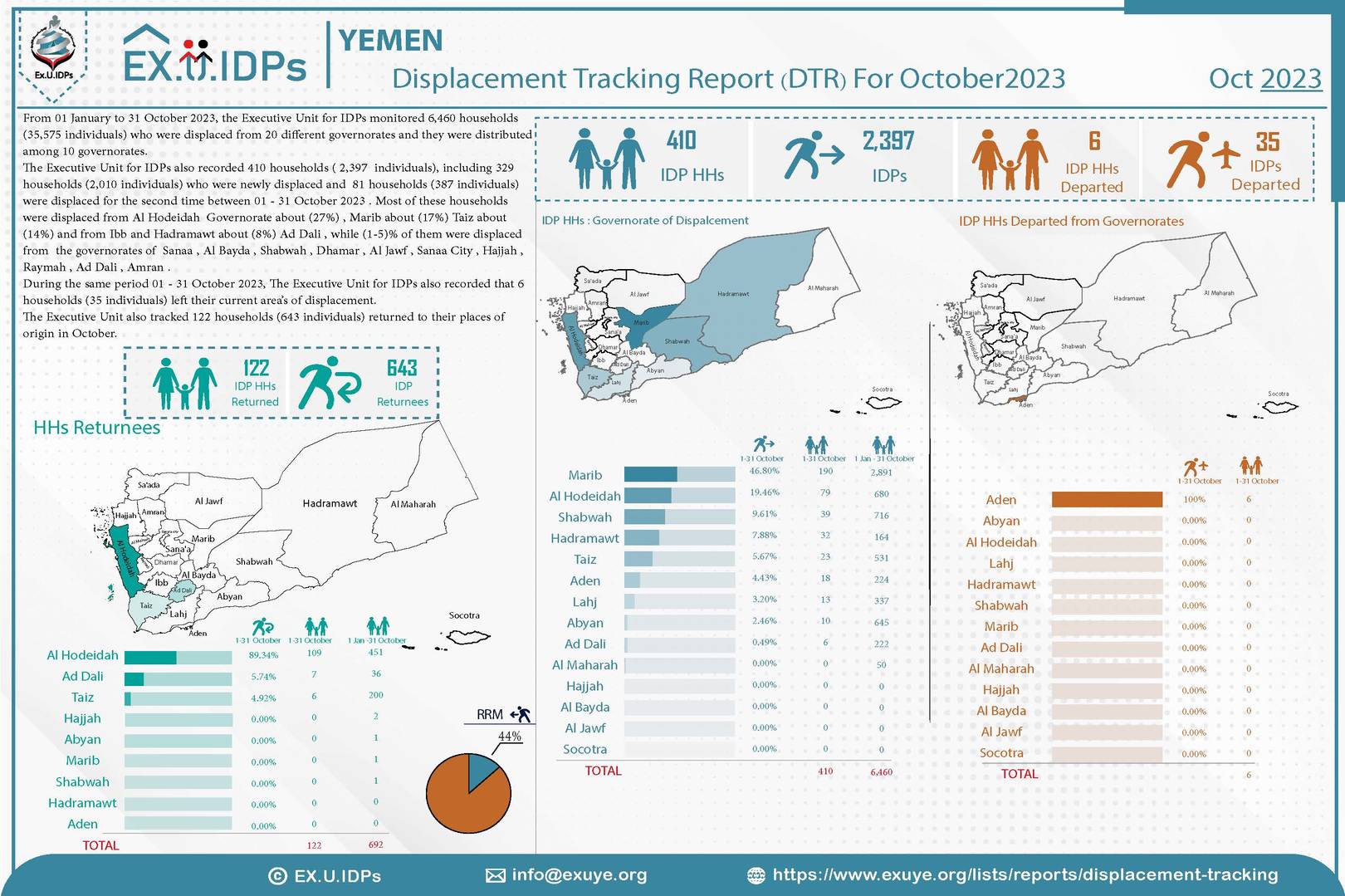 A new report by the Executive Unit for the Management of IDP Camps in Yemen has revealed that 6460 families, comprising 35,575 individuals, have been displaced since the beginning of 2023.
According to the report, 410 new families were displaced in October, of which 329 were displaced for the first time. The number of first-time displacement was 2,010, while the number of secondary displacement was 387.
The majority of new displacement occurred in the provinces of Hodeidah (27%), Marib (17%), Taiz (14%), and Abyan and Hadhramaut (8%). Displacement was relatively low in the provinces of Sanaa, Al-Bayda, Shabwah, Dhamar, Jawf, Amanat Al-Asima, Hajjah, Raymah, Al-Dhale'e, and Ibb.
In the same period, 6 families (35 people) left the current displacement areas. 122 families (643 people) also returned to their original homes in October.
Download the PDF report here