Yemen DTR Report Fourth Quarter 01 Oct – 31 Des 2022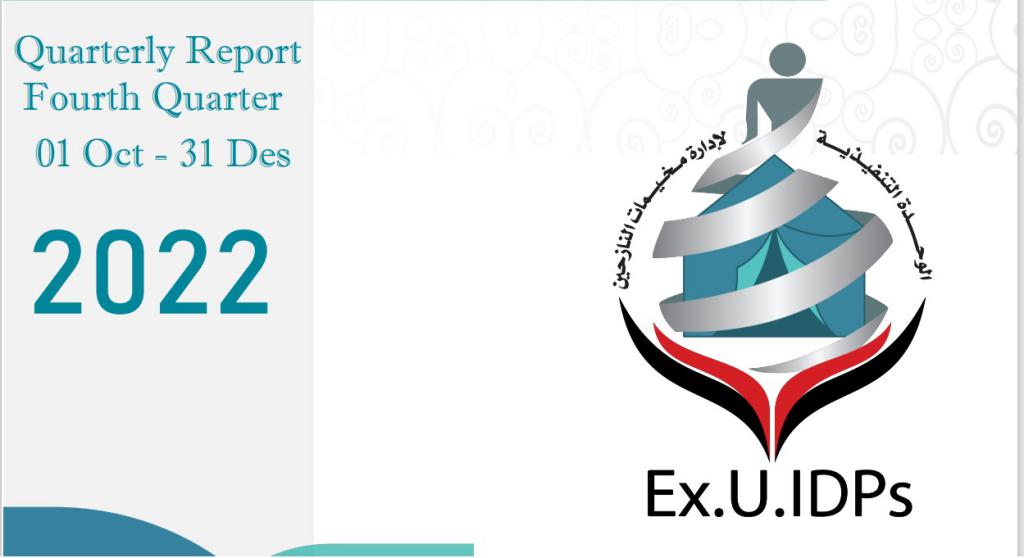 During the fourth quarter of 2022, approximately (113 households), (552 individuals) moved within the same governorate.
During the fourth quarter of 2022, (01 October – 31 December), approximately  (1,771 households) (9,232 individuals) were displaced currently .
This requires that all these households should receive many urgent and rapid  interventions to meet their needs; this is one of the rights of the displaced per-sons.
Such humanitarian interventions include various types, the simplest of   them, for instance, is: Rapid Response Mechanism (RRM), It was reported that  not more than (409) households, i.e. only 23% of the new displacement, received RRM.
Details in the PDF report, download from here