Humanitarian Needs Report in Yemen October 2022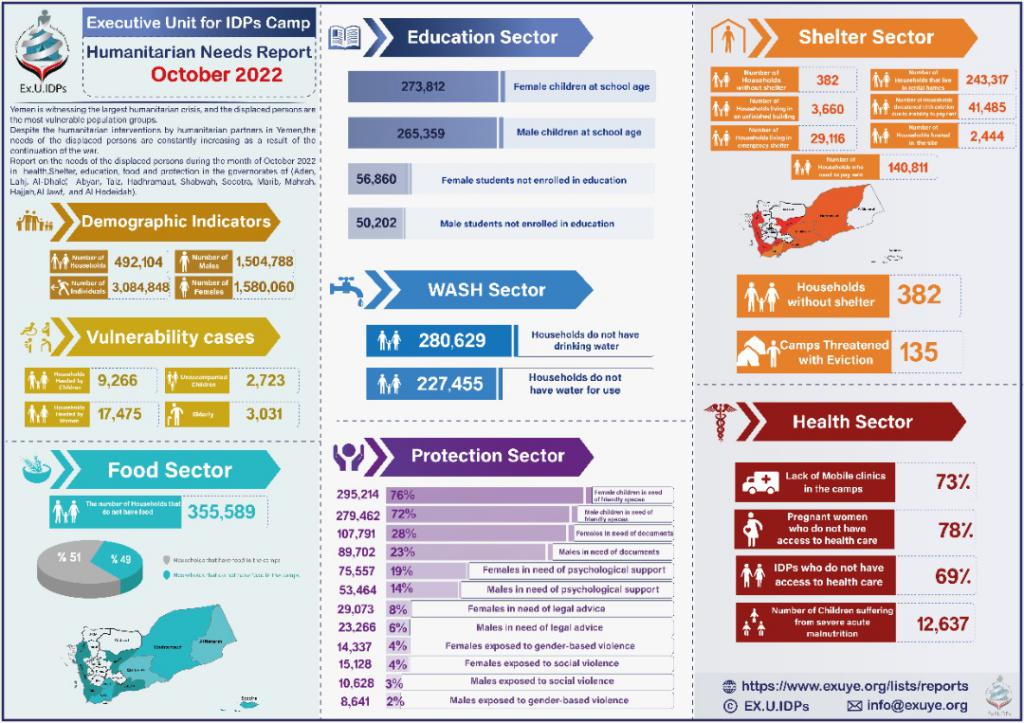 Yemen is witnessing the largest humanitarian crisis, and the displaced persons arethe most vulnerable population groups.
Despite the humanitarian interventions by humanitarian partners in Yemen, the needs of the displaced persons are constantly increasing as a result of the continuation of the war.
Report on the needs of the displaced persons during the month of October 2022 in health,Shelter, education, food and protection in the governorates of (Aden, Lahj, Al-Dhale; Abyan, Taiz, Hadhramaut, Shabwah, Socotra, Marib, Mahrah, Hajjah,Al Jawf, and Al Hodeidah).
Details in the PDF report – download here