Displacement Tracking Report September 2022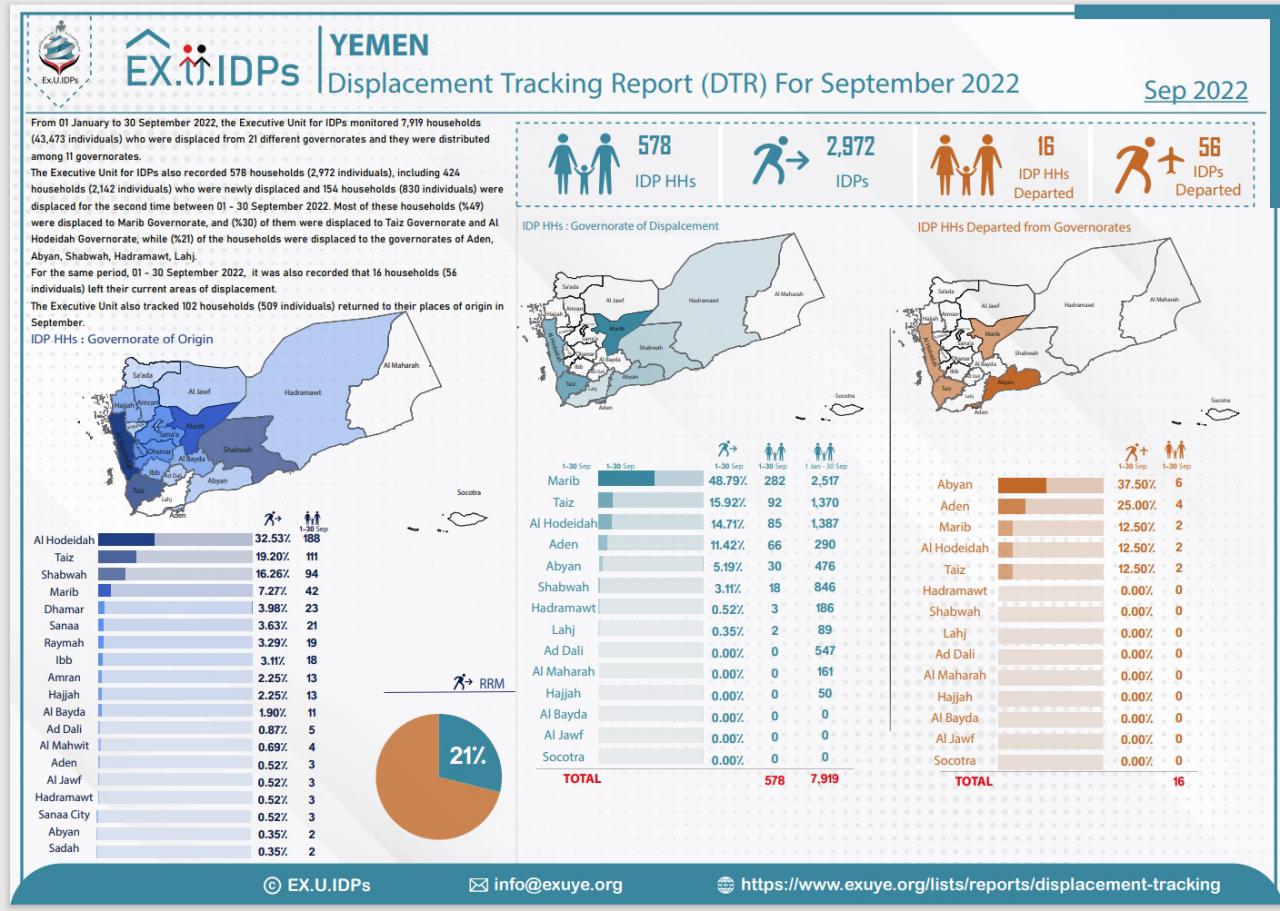 From 01 January to 30 September 2022, the Executive Unit for IDPs monitored 7,919 households (43,473 individuals) who were displaced from 21 different governorates and they were distributed among 11 governorates.
The Executive Unit for IDPs also recorded 578 households (2,972 individuals), including 424 households (2,142 individuals) who were newly displaced and 154 households (830 individuals) were displaced for the second time between 30 – 01 September 2022.
Most of these households (49%) were displaced to Marib Governorate, and (30%) of them were displaced to Taiz Governorate and Al Hodeidah Governorate, while (21%) of the households were displaced to the governorates of Aden, Abyan, Shabwah, Hadramawt, Lahj.
For the same period, 30 – 01 September 2022, it was also recorded that 16 households (56 individuals) left their current areas of displacement.
The Executive Unit also tracked 102 households (509 individuals) returned to their places of origin in September.
Details in the PDF report – download here