Returnees from internal displacement: Suffering continues – report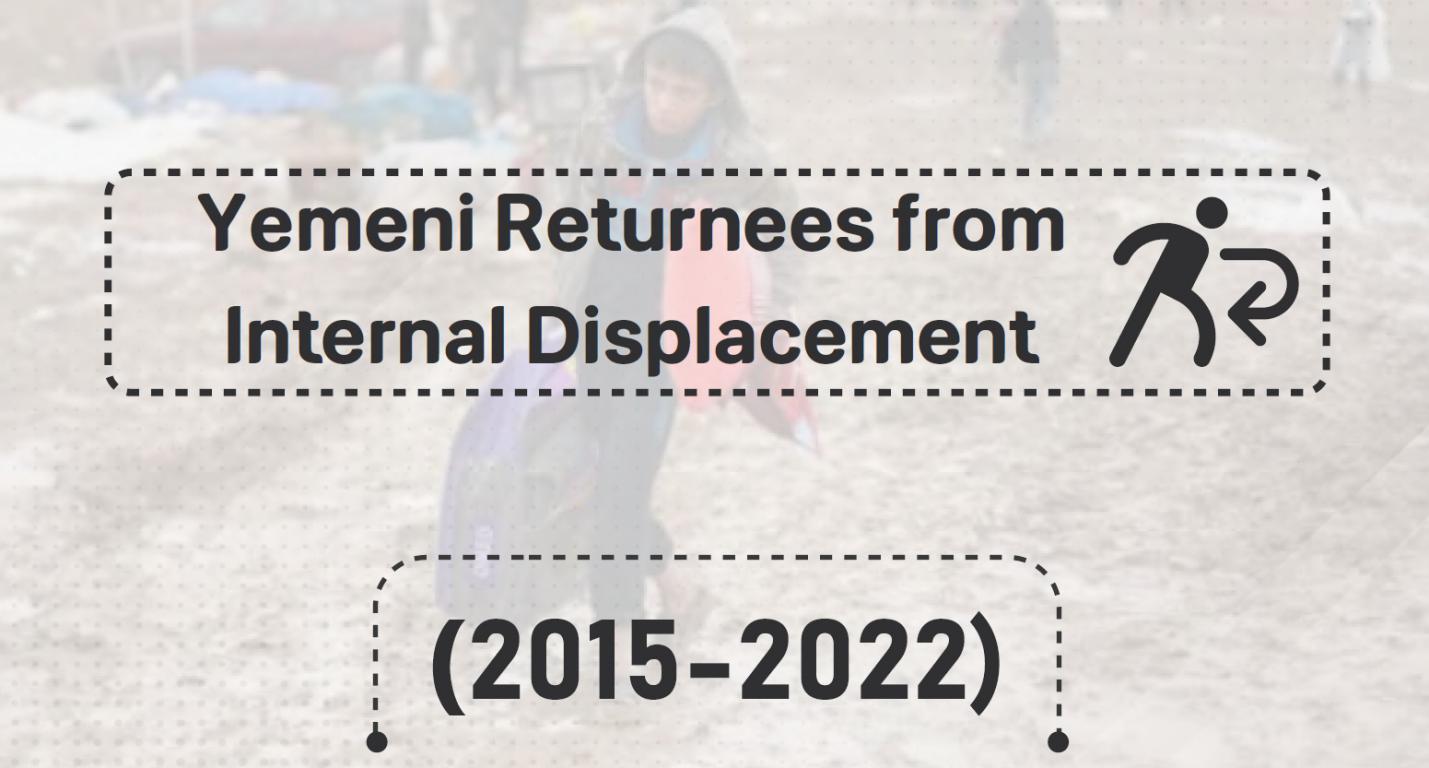 At a time when the war has caused the displacement of millions of Yemenis outside their original areas of residence, a new report by the Executive Unit for the Management of IDP Camps monitors the suffering of the returnees, numbering more than 860,000 IDPs.
The report issued by the unit says that the returnees did not end their journey of suffering upon return, as they did not receive any humanitarian aid or care, and many of them suffer from a severe shortage of food.
Food, shelter, health, protection and education, in addition to the lack of an appropriate environment
to live.
With the Yemeni crisis entering its eighth year, the displacement and return crisis is still at the forefront of the list
The human file.
The year 2022 is considered the worst year in terms of meeting the needs of the displaced and returnees, as the amount of funding did not exceed 25 percent of the size of the need in funding, which amounted to 4.1 billion dollars.
With regard to the movement of returnees during the period 2015 to 2020, some Yemeni governorates witnessed a limited return to areas, which are also suffering from a deterioration in health and education services, in addition to the failure to complete the clearance of some areas of mines and the lack of means to
living, which limited the voluntary return of the displaced.
Details in the PDF report – download here