Yemen Representative discusses with UN advisor IDPs situations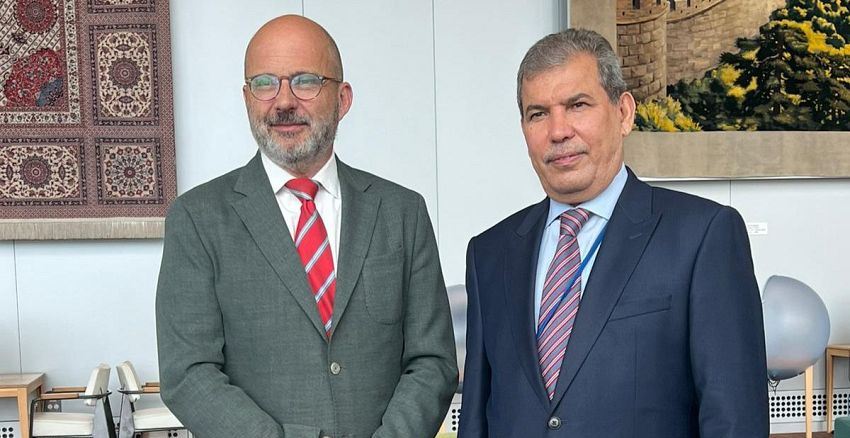 NEW YORK-SABA
Yemen's Permanent Representative to the United Nations Ambassador Abdullah al-Sa'adi discussed Friday with Special Advisor of the UN Secretary General Entrusted with Tackling Internal Displacement Robert Paber humanitarian situations in Yemen including challenges facing displaced persons in displacement camps.
He pointed out to complicating problems of the displaced people over Houthi militia's continuous war and targeting cities and displacement camps, which increased waves of internal displacement as the number of the displaced people has reached 3 million.
Al-Sa'adi touched upon efforts exerted by the Executive Unit for Managing Displaced People Camps under current exceptional conditions, noting to need of more support in field of capacity building and needed support to tackle challenges of internal displacement and alleviating humanitarian suffering.
He pointed out to tough siege imposed by Houthi militia on Taiz city and daily suffering of people over this siege, calling the Special Advisor to shed lights on this humanitarian issue and put pressure on Houthi militia to end its siege on Taiz.
He extended a call to the Special Advisor of the UN Secretary General to visit Yemen to inspect situations of displaced people closely.
For his part, the UN advisor expressed appreciation to government's efforts in dealing with displacement issue, pointing out to commitment in leading UN efforts to implement the plan of the Secretary General of the United Nations regarding internal displacement.