Humanitarian Needs Report in Yemen May 2022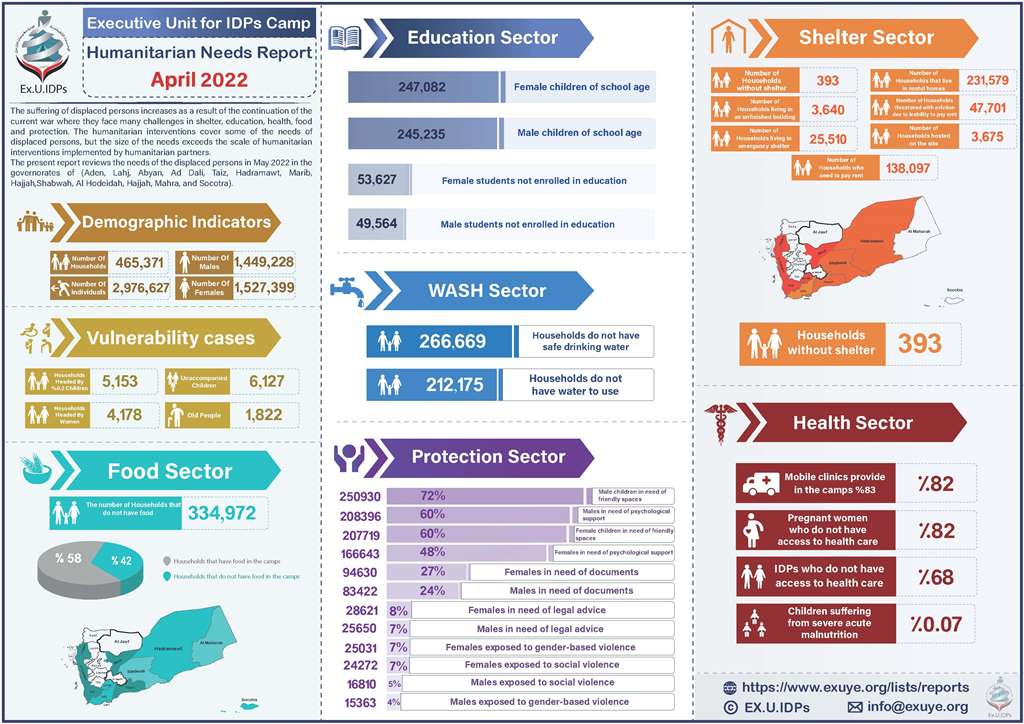 The suffering of displaced persons increases as a result of the continuation of the current war where they face many challenges in shelter, education, health, food and protection. The humanitarian interventions cover some of the needs of displaced persons, but the size of the needs exceeds the scale of humanitarian interventions implemented by humanitarian partners.
The present report reviews the needs of the displaced persons in May 2022 in the governorates of (Aden, Lahj, Abyan, Ad Dali, Taiz, Hadramawt, Marib, Hajjah,Shabwah, Al Hodeidah, Hajjah, Mahra, and Socotra).
TO Download PDF HERE