IDPs Yemen: Displacement Tracking Report (DTR) For FEBRUARY 2022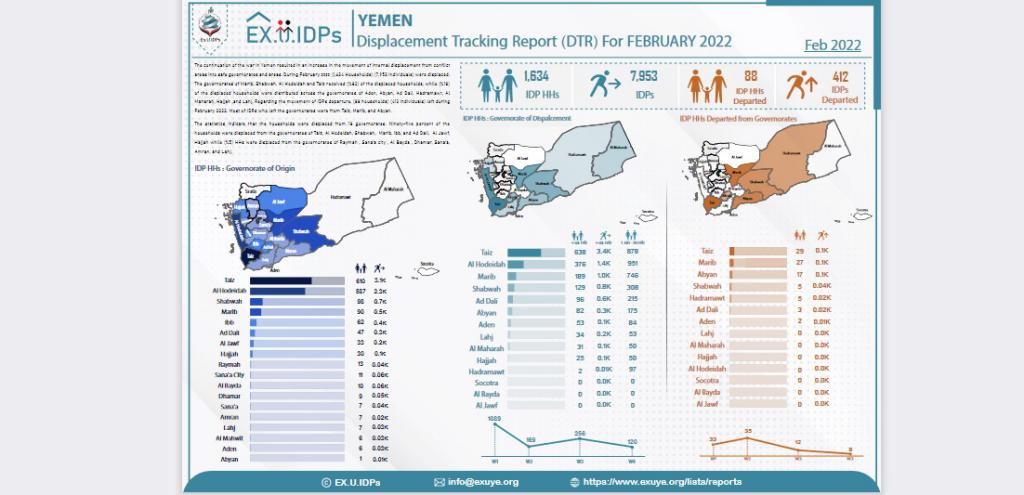 The continuation of the war in Yemen resulted in an increase in the movement of internal displacement from conflict areas into safe governorates and areas.
The Executive Unit for the Management of IDP Camps has monitored, During February (1,634 Households) (7,953 individuals) were displaced.
The governorates of Marib, Shabwah, Al Hodeidah and Taiz received (%82) of the displaced households, while (%18) of the displaced households were distributed across the governorates of Aden, Abyan, Ad Dalea, Hadramawt, Al  Maharah, Hajjah ,and Lahj.
Download PDF:
For English
For Arabic