Executive Unit Head Discusses IDPS Situation with Hadhramaut Governor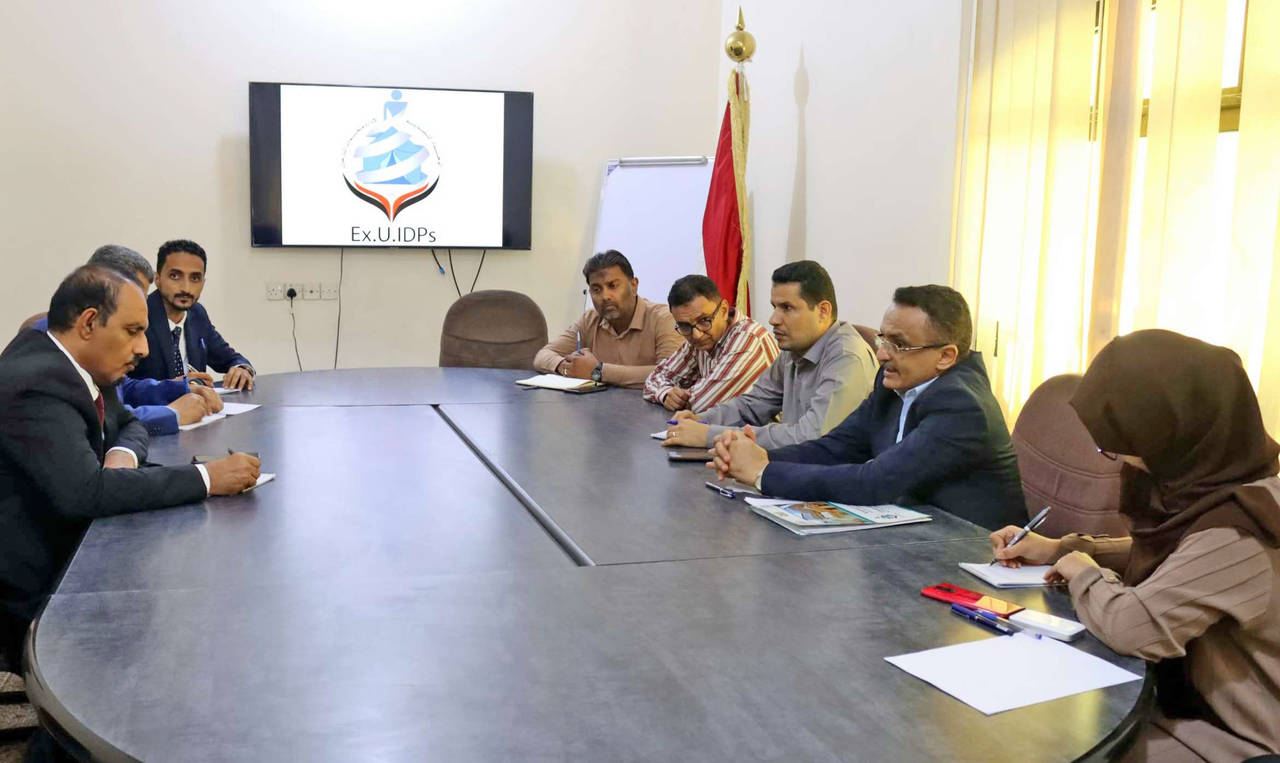 Today, an meeting was held between the head of the Executive Unit for the Displaced, Mr. Najib Al-Saadi, and the governor of Hadhramaut, Mahboub bin Madi, to discuss the situation of the displaced in the governorate.
During the meeting, the governor of Hadhramaut stressed the importance of ensuring that the displaced have access to humanitarian assistance. He explained that the displacement to the governorate has placed burdens on the local authorities to provide services, and that it is necessary to consider public services and rehabilitate them so that they are able to provide services to the community in general. He also stressed the need to include Hadhramaut in the 2024 humanitarian response plan. The governor also explained that Hadhramaut is ready to begin implementing the "Regional Approach to Economic and Social Development," calling on international organizations to engage with it.
The meeting also discussed the importance of strengthening the capabilities of the local authority in order to exercise its functions and roles in addressing the internal displacement file. It also stressed the importance of moving towards sustainable solutions.
The two sides agreed to communicate and coordinate with the local authority on a permanent basis in order to enhance partnership and integration. It was also agreed to hold two workshops in Mukalla and Sayun during the coming weeks on the national policy for addressing internal displacement.
The two sides also agreed on the importance of strengthening the partnership between the local authority and humanitarian organizations in the field of addressing the internal displacement file. They also agreed to register the displaced in government buildings by the unit and the local authority in Hadhramaut, to provide the executive unit with land to transfer the displaced from schools and government buildings, and to conduct a study on the needs and services during the offices in the governorate.
For his part, Al-Saadi expressed his thanks to the governor of Hadhramaut and all the people of the governorate for their positive treatment of the displaced in the governorate.