Humanitarian Intervention For IDPs Yemen 2022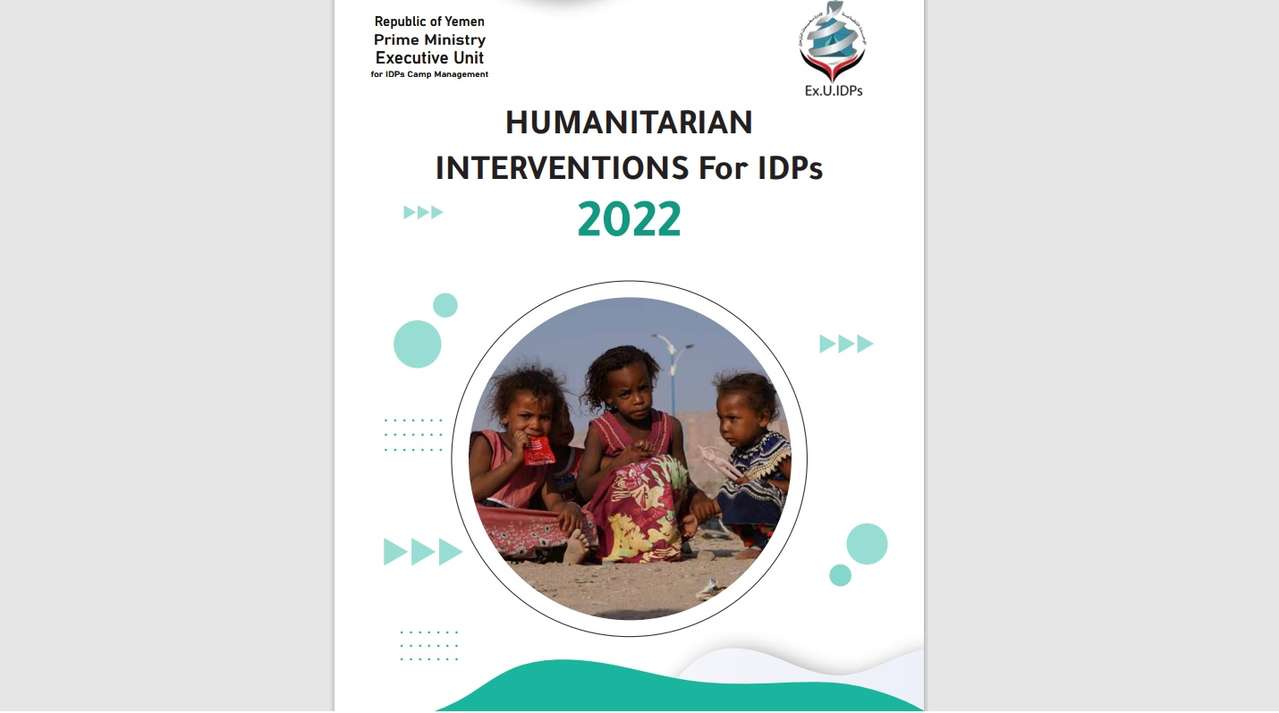 Based on the second strategic objective of the Executive Unit, that is, to protect and assist the displaced persons and communities affected by displacement, the Executive Unit is keen to reflect this objective into reality.
It seeks through coordination with humanitarian partners to protect and assist the displaced persons in camps and houses and raise their needs in the various humanitarian sectors to humanitarian partners to provide humanitarian aid that may help alleviate the IDPs suffering going on since 8 years.
The Executive Unit issues this report that highlights humanitarian interventions in all governorates by sector that were conducted by partners coordinated with the Executive Unit.
In coincidence with the issuance of this report, the Executive Unit for IDPs calls on all humanitarian partners to coordinate with the Executive Unit to distribute humanitarian aid in order to ensure fair distribution and equitable access to the poorest and neediest areas.
The report can be downloaded as a PDF from here.