Yemen – Displacement Tracking Report (DTR) For January 2023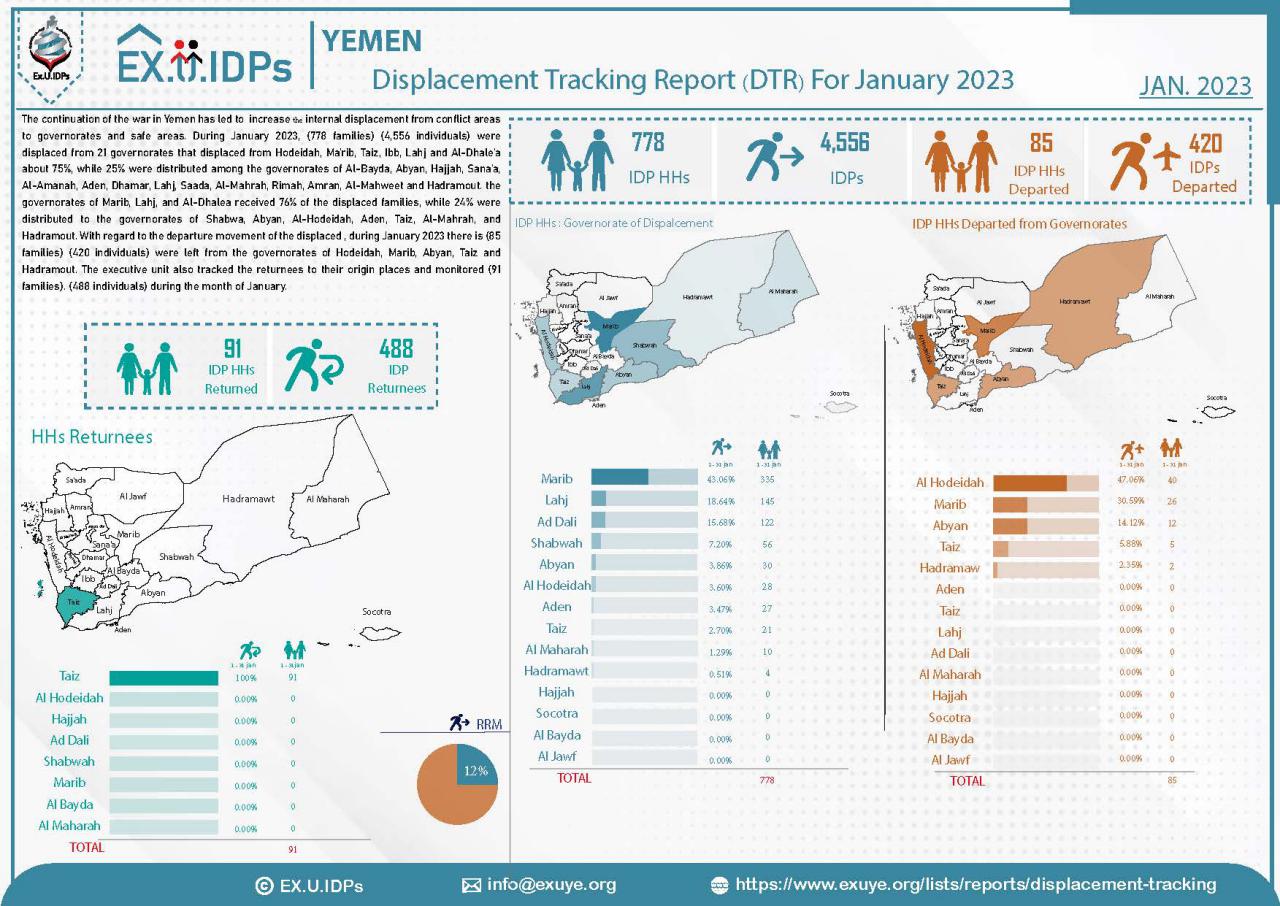 The Executive Unit for the Management of Displaced Persons Camps in Yemen monitored, during January 2023, the displacement (778 families) (4,556 individuals) were displaced from 21 governorates that displaced from Hodeidah, Ma'rib, Taiz, Ibb, Lahj and Al-Dhale'a about 75%, while 25% were distributed among the governorates of Al-Bayda, Abyan, Hajjah, Sana'a,Al-Amanah, Aden, Dhamar, Lahj, Saada, Al-Mahrah, Rimah, Amran, Al-Mahweet and Hadramout.
The governorates of Marib, Lahj, and Al-Dhalea received 76% of the displaced families, while 24% were distributed to the governorates of Shabwa, Abyan, Al-Hodeidah, Aden, Taiz, Al-Mahrah, and Hadramout. With regard to the departure movement of the displaced , during January 2023 there is (85 families) (420 individuals) were left from the governorates of Hodeidah, Marib, Abyan, Taiz and Hadramout.
The executive unit also tracked the returnees to their origin places and monitored (91 families). (488 individuals) during the month of January.
Details in the report Download here PDF