Rains and Floods Damages Report in Yemen August 2022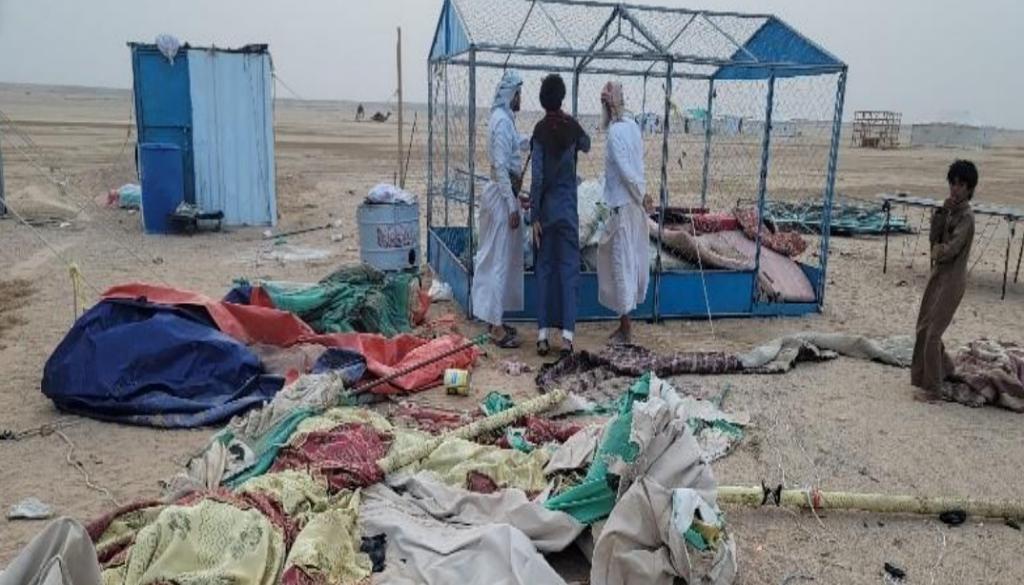 Yemen witnesses monsoon rains in the summer on an annual basis and often covers all governorates.
The intensity of monsoon rains usually increases in July and August of each year.
Such rains cause severe material and human damage. In 2022, the country has witnessed heavy monsoon rains that covered most of the governorates of the Republic, but the rainfall intensity ranged from one governorate to another.
This year the heavy monsoon rains were concentrated in Sana'a, Al-Jawf, Marib, Hadramaut and Al Hodeidah, causing severe damage to the property of citizens, including displaced persons living in IDP camps.
It is worth mentioning that many IDP camps are located in deserts such as Marib, Al-Jawf, valleys or areas near valleys such as Al Hodeidah, Al Dhali and Shabwah, making them vulnerable to damage from rainwater and floods.
This report will explain the damage caused to IDP camps because of monsoon rains during August.
Download PDF report – Here