Wind and rain damage report In displacement camps Marib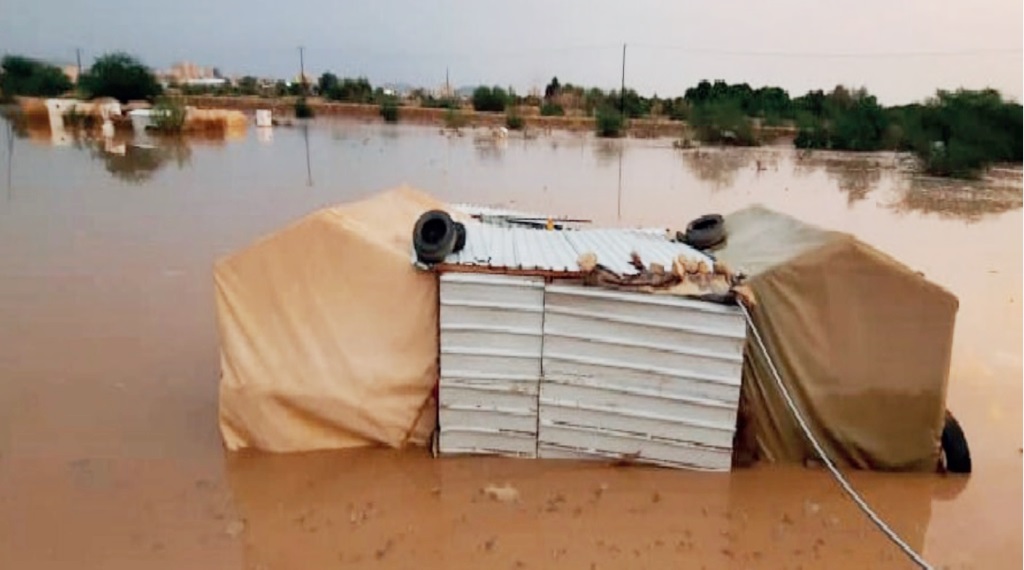 Wind and rain damage report In displacement camps Marib
Marib Governorate in Yemen has witnessed unprecedented heavy rains accompanied by storms, strong winds with dust and a large flow of floods since Wednesday evening (July 13th ).
This has flooded large parts of the IDPs' homes in the 197 camps and sites and caused extensive and serious aterial damage for tens of thousands of IDP households outside the camps.
The IDPs houses affected vary, including (emergency shelter- temporary shelter – makeshifts- prefabs – net tents – tarpaulins ) that do not have the capacity to withstand changes and fluctuations of the climate in Marib Governorate, and if the changes in the weather continue, the situation may worsen further.
We confirm that these IDP camps are facing a real disaster today that threatens the lives of displaced households.
The Executive Unit calls on the relevant authorities to take urgent action to deal with this humanitarian disaster and hold them responsible for rescuing the lives of the affected households.
The Executive Unit calls for the urgent intervention and assistance of humanitarian organizations and relief agencies to alleviate the suffering of the affected households, avoid the surrounding risks and provide the urgent needs.
The Executive Unit confirms its readiness and full preparedness to coordinate and facilitate works in order to help the affected households return to their normal lives. The emergency needs are tents, plastic sheeting, fast food, foodstuffs, clothing and mobile clinics.
The field teams of the Executive Unit are constantly present in the IDP camps and they monitored and assessed the damage and collected information offered in this report.