Fire destroys 6 Shelters in Al Najah IDPs Site – Marib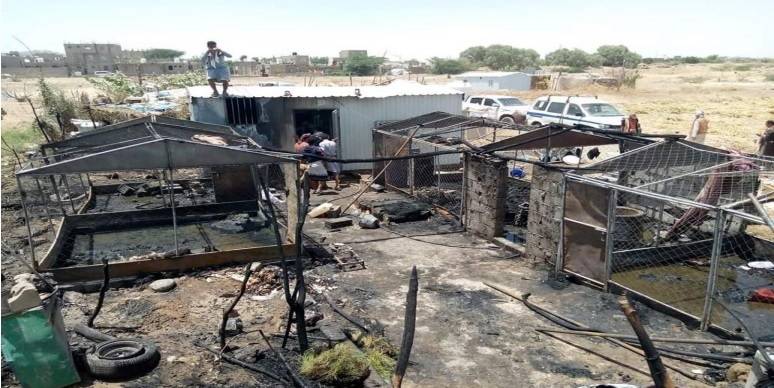 A fire broke out at 11:00 a.m. on Thursday 11/05/2023 in Al Najah IDPs Site for the displaced in Marib governorate, central Yemen, due to an electrical short circuit.
According to the reports of the executive unit, resulted in the complete damage of (1) tent, (4) shade nets and (1) caravans including, all IDPs NFIs materials and food items, (2) toilet, (1) kitchen, (3) tank water, (2) air conditioner and (1) car.
Some IDPs reported that they lost money and legal document. Because there was no immediate fire service response in the site, the fire lasted for about one hour after it.
was finally put off using water trucks. No human casualties were reported
More details in the PDF report – download from here